KAPIHAN Network Affiliates
This page is dedicated to each and every amateur radio group and their members, who embody the spirit of ham radio. Togetherness, never-ending willingness to help others in need, and the pursuit of educating all for everyone to succeed. These groups have chosen to be an affiliate of the KAPIHAN Network to embolden the hobby and its community.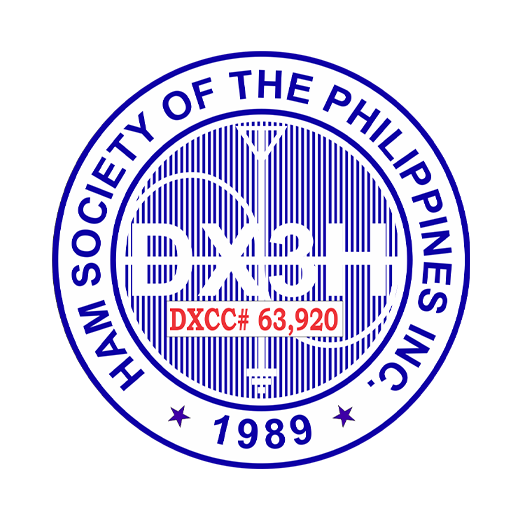 DX3H Ham Society of the Philippines
HAM SOCIETY OF THE PHILIPPINES (DX3H) is an Amateur Radio Club based in Malolos, Bulacan, Philippines (PK04ju), duly licensed by the National Telecommunications Commission (NTC) of the Republic of the Philippines.

Contact DX3H | Visit the DX3H website

Bridged Digital Channels:
Allstarlink 594477
Echolink *PINOY* [DX3H-L]
TGIF Network DMR 51530
YSF DX3H YSF51530
M17-KPH T

Frequency:
145.68 MHz

DX3H Morning Roll Call Net
Monday through Saturday
4:30am Philippines | 2030h UTC

The DX3H Morning Net is a roll-call type net, where participants are called based on the previous day's list in numerical order. Read more…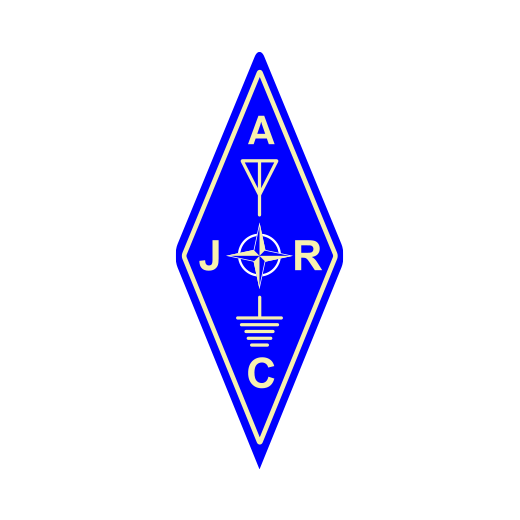 DX3T Juggernaut Amateur Radio Club, Inc.
Juggernaut Amateur Radio Club, Inc. with a club callsign DX3T, was established in Camiling, Tarlac. In mid 1996, eight newly licensed Amateurs conceptualized in organizing a local Amateur Radio Club. Eager and with high spirits, some research and hard work, they founded JARC, Inc.

DX3T is accredited by the National Telecommunications Commission and affiliated with the Philippine Amateur Radio Association, Inc. It was given the Amateur Radio Station callsign DX3T since 1997. Currently, our elected President is Gilbert Carpio, IW/4F3KQA.

Contact DX3T
Visit DX3T Facebook Group

Bridged Digital Channels:
Allstarlink 595133
Echolink DX3T-L
M17-KPH Q
YSF DX3T 51533
TGIF & FreeDMR 51533

Frequency:
145.240 MHz Simplex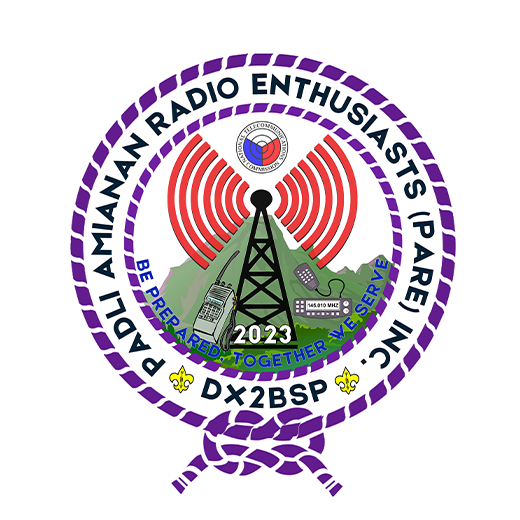 DX2BSP Padli Amianan Radio Enthusiasts (PARE), Inc.
Padli Amianan Radio Enthusiasts (PARE), Inc. with the club callsign DX2BSP, was organized this year 2023 with 14 founding members through the leadership and guidance of DU2SOL Dario Sol R. Baroña, Club Trustee and DW2HER Scouter Blair S. Heruela, Founding President.

The group was organized mainly to promote unity among radio enthusiasts around the globe, for the promotion of interest in the amateur radio communication and for the love of scouting. All its members came from the different provinces and cities of district two in Philippines composed of La Union, Baguio, Benguet, Pangasinan, Ilocos Sur, Ilocos Norte, Abra, Isabela, and Cagayan.

Contact DX2BSP
Visit DX2BSP Facebook Group

Bridged Digital Channels:
ASL 511560
Echolink DX2BSP-L
TGIF DMR 51521
YSF DX2BSP 51521
M17-KPH P

Frequency:
145.010 MHz Simplex

Sunday Morning Net
5am to 6am Philippine Standard Time
2000h UTC
AFFILIATE BENEFITS
KAPIHAN Network affiliation is FREE - NO FEES & COMMITMENTS!
Club logo proudly displayed on the KAPIHAN Network Affiliate page.
Club logo opens a modal and/or links to the club's respective FB page or website.
Each affiliate gets an email with the kapihan.network suffix which forwards to their official club email (e.g. wh0aci@kapihan.network).
The affiliates can conduct their nets on the KAPIHAN Network and use all of it's channels (digital and/or analog - schedule permitting).
Receive setup know-how assistance in building their own digital network and bridges, to name a few:

Register TGIF.network
Register club to acquire DMRid
Build bridges from reflectors like AllStarLink/Echolink to TGIF.network DMR
Build channels (AllStarLink, DMR, YSF, M17, etc…)

Affiliates' FB page will be "Recommended" on KAPIHAN Network's FB Page.
The club receives a KAPIHAN Network Affiliate image badge (see example below)
NONE of the above are required for the affiliates :)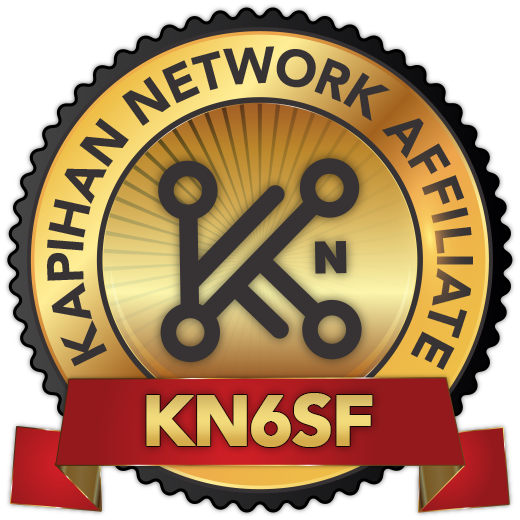 BECOME AN AFFILIATE
Please email N6DOZ Rudy at n6doz at arrl.net to discuss your club's interest, as well as discuss how your club can benefit from the affiliation. Then we can proceed with your logo, club information, email to forward @kapihan.network email to, etc… You must have an official approval with your club officers and members before sending the request.
SUPPORTERS
Stations who have financially donated and continually support the KAPIHAN Network.
N6JFO
- Noel
WB6FB & KA6RED
- Frida & Ben
N1CHX & N1KSP
- Chux & Avi
WH0VL
- Kris
NN3M
- Steve
4G1WWW
- Fr. Tom
NR6B
- Roland
DZ4E
- Ed Fil
KN6NPC
- Jansen
DU2GBC
- Gerald
DW8CNT
- Billy
DW8MEL
- Mel
DW2MIM
- John
KN6YKH
- Danny
WE6LUV
- Tante
4F1PUZ
- Rainier
KG6CLJ
- Jimmy
NH2Y
- James
KS0NNY
- Ftr. Sonny
4H7NPM
- Vonne
Thank you all so much. Without your support, KAPIHAN Network would not be the same.
Take care! 7-3 N6DOZ Rudy
DONATE
If you would like to find out more about making a donation, read more on the
Donate page
.